Whether you are having a personal or corporate party, putting on a live presentation, have a band or bands rolling in for a special event, or you just need to be mic'd up so everyone in the room can hear you, ActionCore is can get you to where you need to be!
From simple inter- and intra- office presentations to full blown, outdoor, single or multiple day concert level events, we can provide whatever level of solution you need.
If you are having an in-house corporate party or special event, we can also provide background music for your guests to mingle to and transition to the main event where you, your team, or your guest speakers take the stage. And, if needed, lighting for every solution can be provided so that you are in complete control of your environment!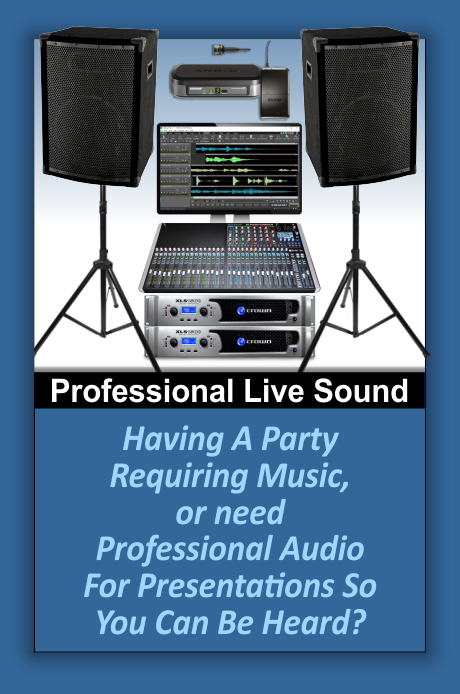 Most events actually require far less "power" than what may be expected. Should your event actually require the big guns, we have you covered there as well! We offer indoor and outdoor sound reinforcement ranging from 8,000, 22,000, to 30,000 watts and beyond! And everything with complete staging, lighting, and power distribution should "stage presence" for your performers be required.
Plus, we can provide permanent solutions should you have an area in your facility you would like supported with built in sound presence! From picking our the correctly matched equipment for any given area, to training your staff how to operate the equipment within all margins of safety, we really do provide everything you need to get the job done!