Live Broadcast? Training Videos? Needing to capture video & audio from various locations "locally" within the same building or "at great distance" across the street to across the country? These very powerful solutions are closer than you think!
Perhaps you have been sitting on some professionally shot video of your specific product or services and are unsure what to do with them next. Or maybe it is those types of shots that you need for your upcoming local or nation wide advertising campaign.
Whatever your needs, we have the solution for you. Whether you can shoot the video yourself and just require a few days of special lighting, or you want us to handle the full blown production right down to graphic insertion and voice over, we have every solution under one roof for you and your team to take advantage of.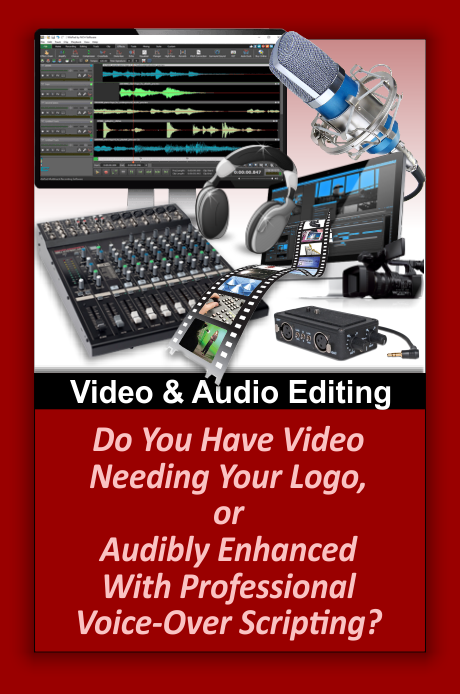 Plus, we offer unique solutions should you have the space to integrate equipment into your location over the longer term – or – even on a more permanent basis. You might be considering having your staff trained to eventually handle the type of work we offer. Our team can provide portable to completely integrated video and audio solutions so that, once your training is over, your staff will be able to service your needs internally granting you maximum savings over the long run.
We have the ability to roll into your facility with all recording solutions of any size to satisfy your video & audio capturing needs. And, once the project has been captured to your specifications, we can provide all of the required editing of your project offsite, completely out of your way.
Of course, the possibility always exist that you might want the ability for you or your staff to be able to handle your own needs. No problem there as we are more than happy to help train those already onboard. Plus, we can not only provide video & audio hardware and software recommendations, but we can install the components and set it all up for you!
ActionCore truly is your turn-key, one stop shop with every proposal designed to save you the most money over the production and final completion of your special project(s)!